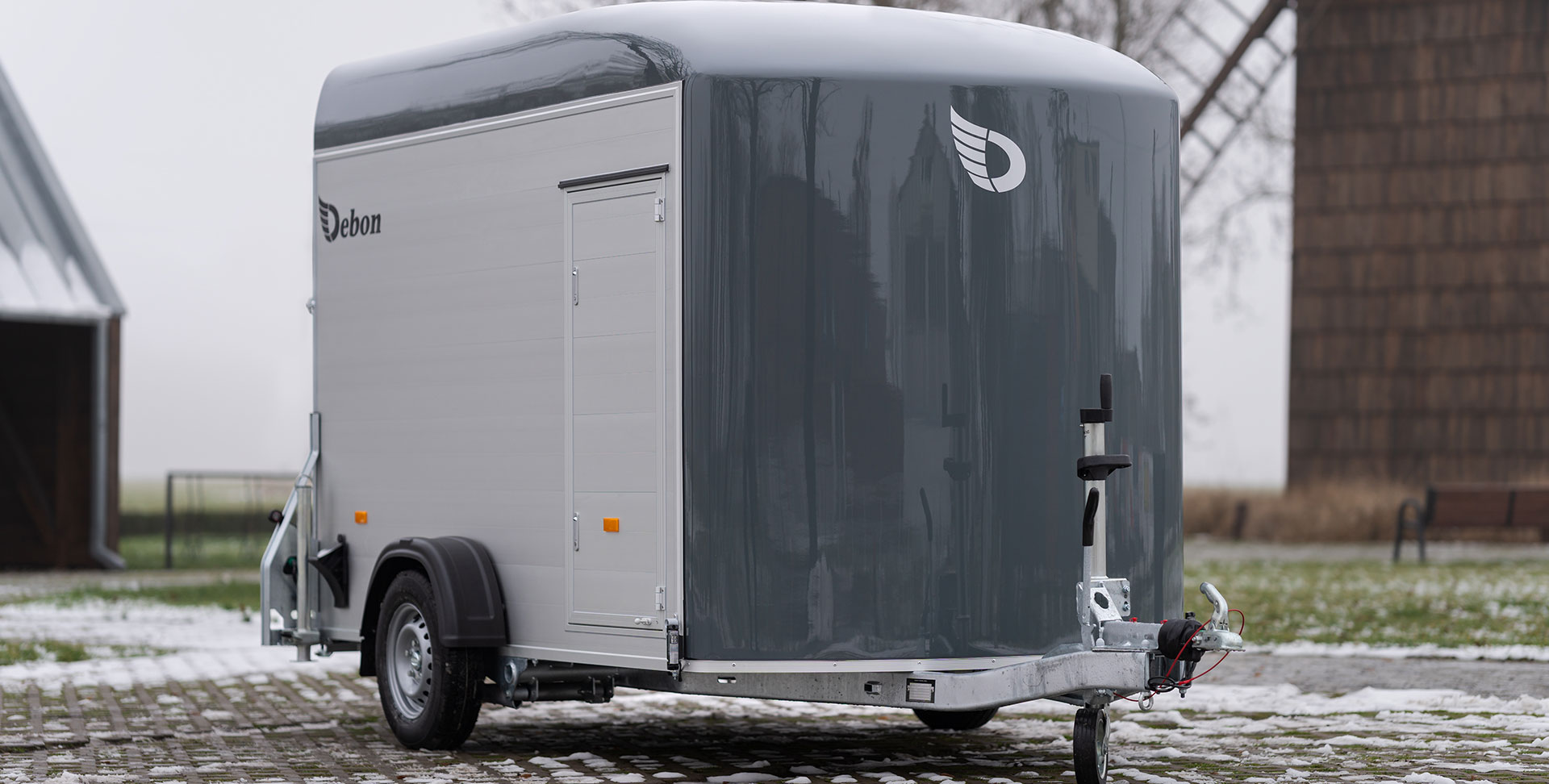 Roadster 400
Single axle braked van trailer
The Debon Trailers Roadster 255 Box Trailer 400 van is a light commercial vehicle with a single braked axle. His
Pullman 2 suspension
suspension provides exceptional handling for a safe and comfortable ride. With its improved aerodynamic performance thanks to the polyester roof and integrated deflector, it saves fuel while improving stability on the road.
To personalize your van, you can opt for aluminum or composite sidewalls for increased resistance to wear and tear or weathering. You can also add a side door with key lock for easy and secure access to the interior of the vehicle.
Multi-ply plywood panels covered with a protective polypropylene film offer increased strength and longevity.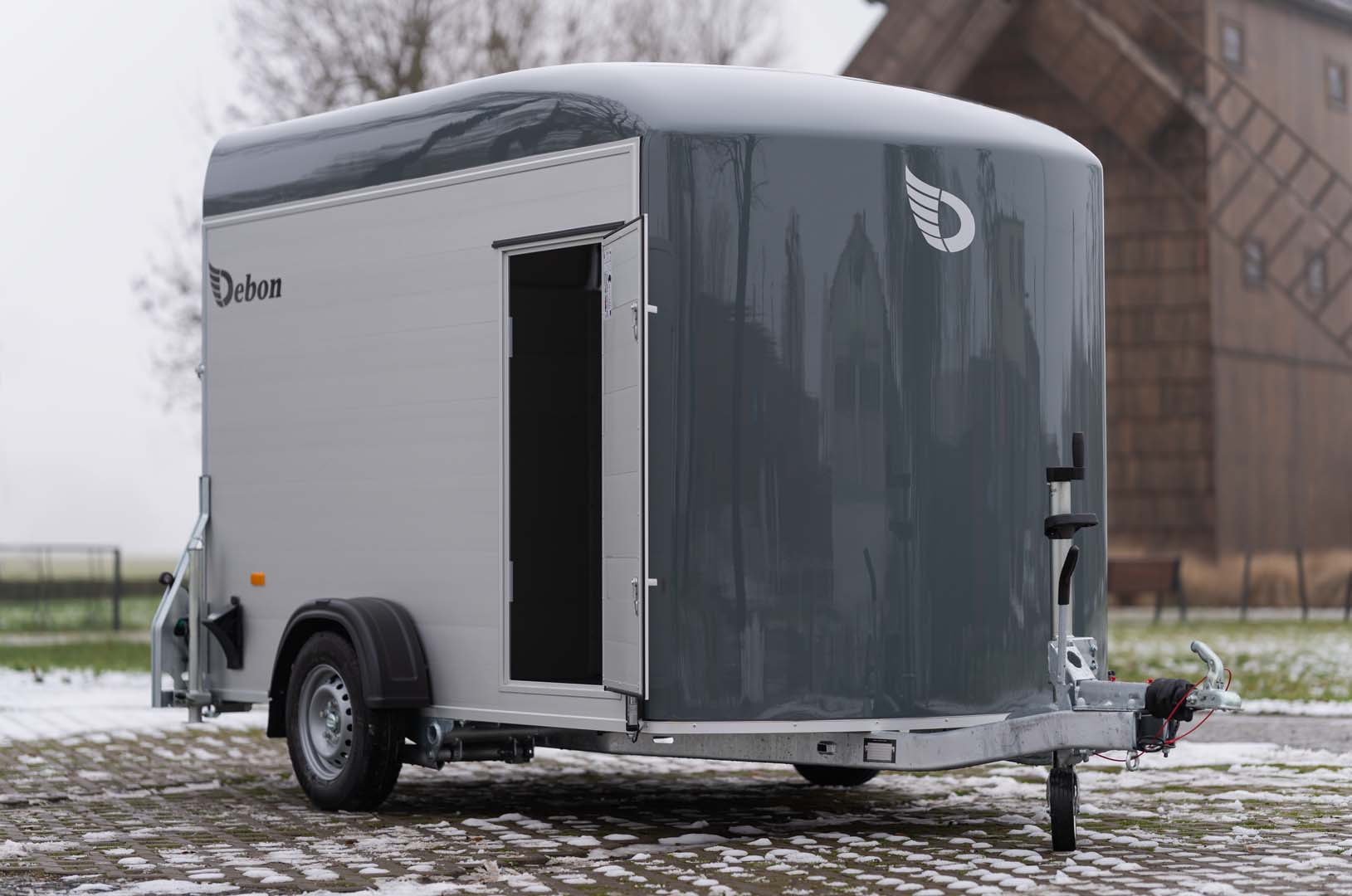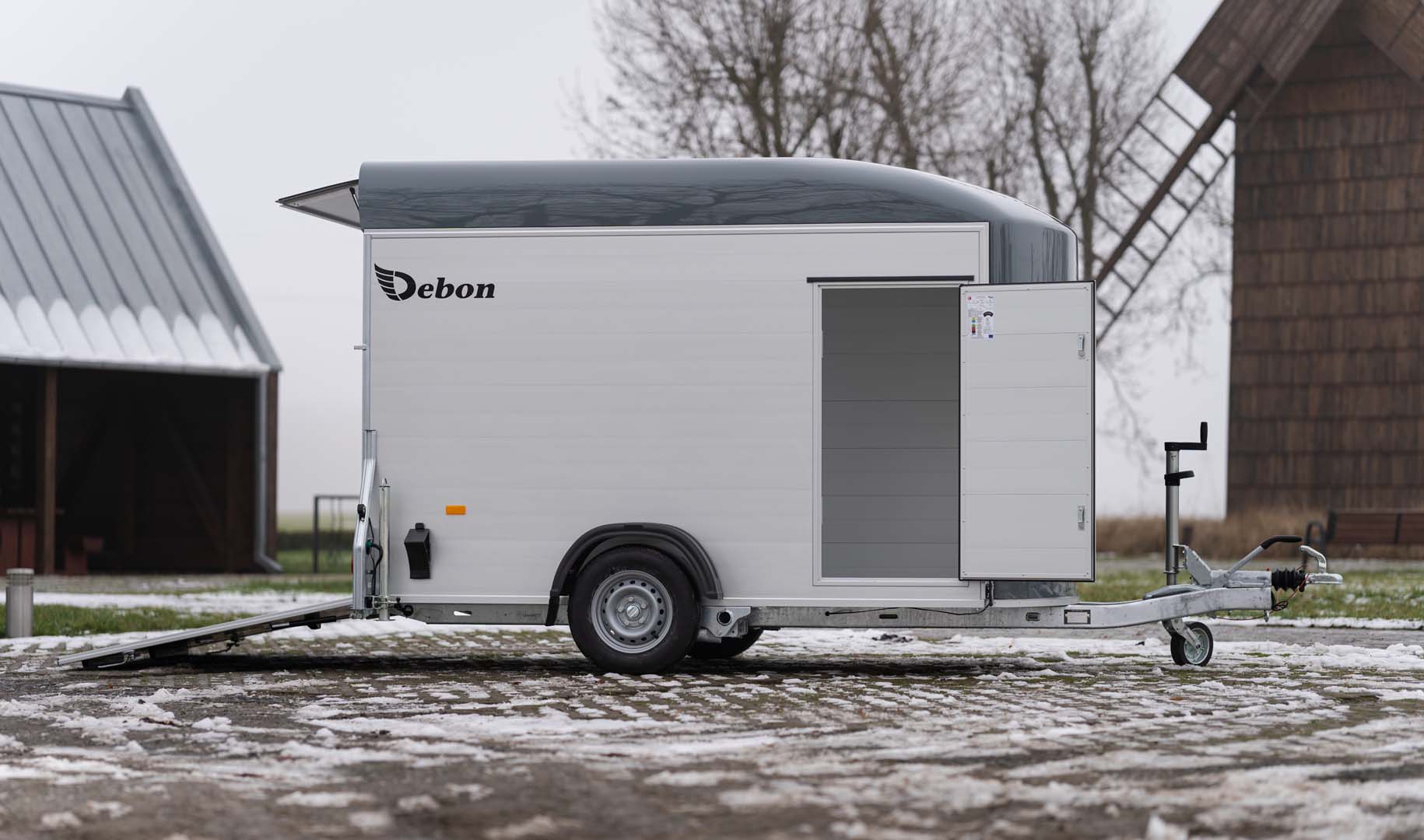 The spacious interior offers generous dimensions with 1640 mm width, 2010 mm height and 3150 mm length to meet all your business needs.
This van is perfectly adapted for the professionals of the transport of goods, that it is for the urban or suburban displacements. With additional options to customize your vehicle, the Debon Roadster 255 Box Trailer 400 van will perfectly meet your specific needs and ensure efficient and safe freight transportation.
Do not hesitate to contact your local dealer for more information and advice on the Debon Roadster 255 Box Trailer 400 van. Our experts are here to help you customize your vehicle to your specific business needs. Whether you need advice on additional options, interior configuration or load capacities, our specialists will be happy to guide you in your choice.
Roadster 400
Roadster 400 Box Trailer
Braked single-axle van
Pullman 2: automotive-quality suspension for exceptional roadholding
Galvanised chassis with aluminium frame
Polyester deflector and roof
C400 Vue 2
Roadster 400 Box Trailer
Plywood panels covered with protective polypropylene film
Non-slip wooden floor Impact-resistant ABS wings
Rear loading by bridge or door, easy to install
Protected recessed lights
C400 Vue 3
Roadster 400
4 interior lashing rings
Interior lighting
2 stabiliser stands
Automatic jockey wheel with manoeuvring handle
Parking chocks
Roadster 400 Debon trailers
Roadster 400 Debon Vue de dos
Roadster 400 ouverture complète
Roadster 400 Blocage de porte
Technical characteristics:
Empty Weight :
From 490 kg
Interior Height :
2010 mm