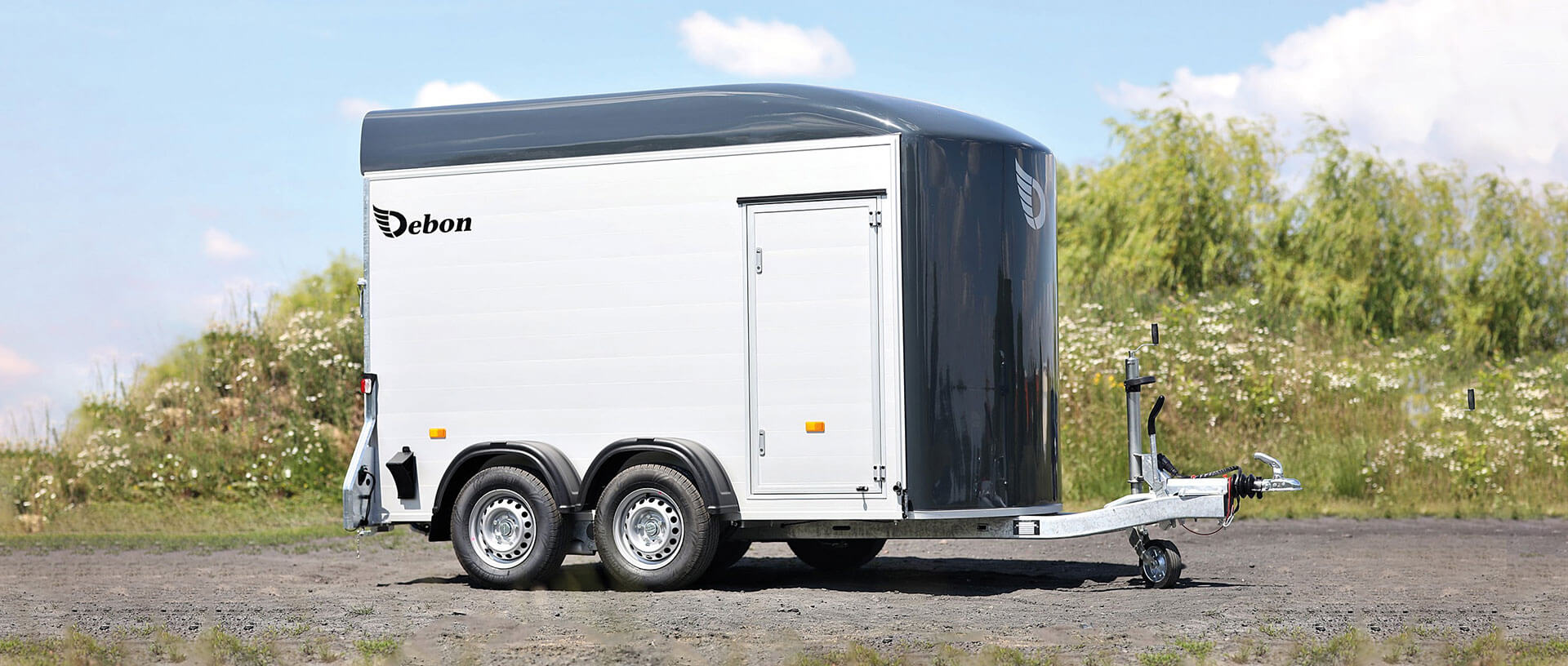 Roadster 500 Box Trailer
Double axle braked van trailer
The Debon Trailers 500 Roadster 255 Box Trailer van is an ideal choice for any professional looking for a superior vehicle. With its
Pullman 2 suspension
suspension, this double-axle braked van offers exceptional handling, ensuring safe transportation.
The galvanized chassis with aluminum frame and multi-ply plywood panels covered with a protective polypropylene film give the Roadster 255 Box Trailer 500 great strength and durability. The polyester deflector and roof provide excellent aerodynamics, resulting in reduced fuel consumption.
The 5-year warranty aluminum floor and impact-resistant ABS fenders provide optimum protection for your cargo, while the protected recessed lights and six interior tie-down rings make securing your cargo a breeze.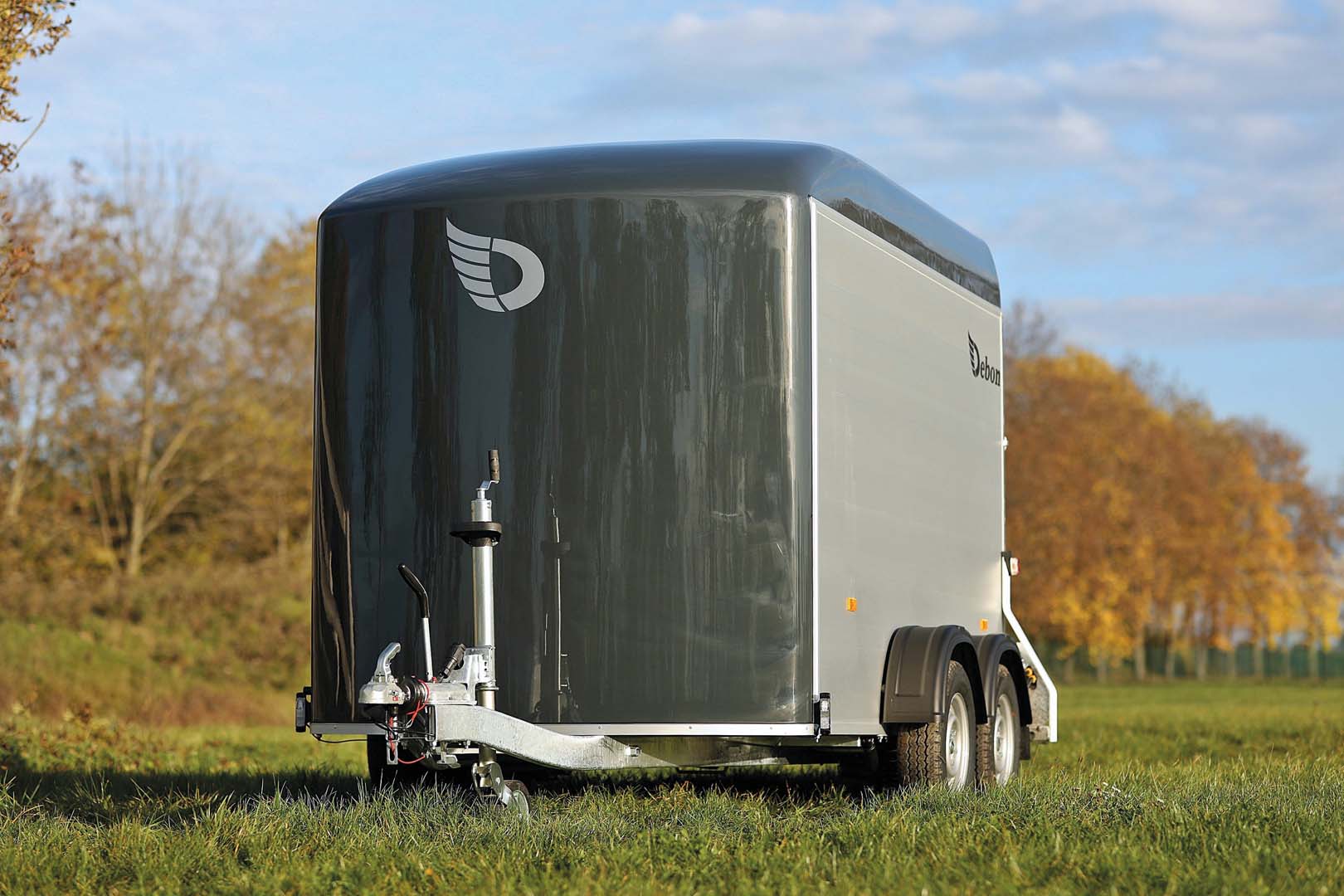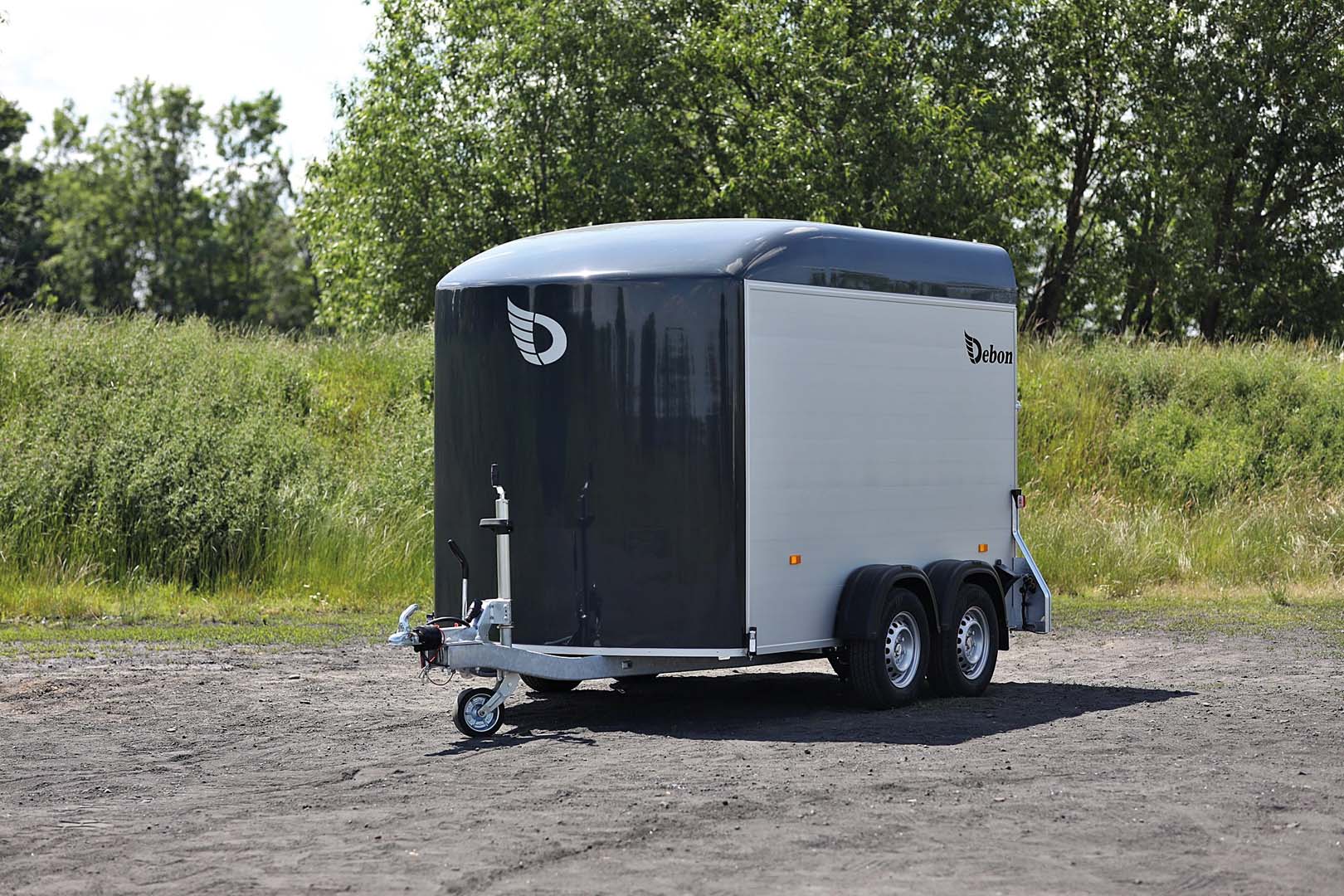 The Roadster 255 Box Trailer 500 is available in two versions: a normal version with a length of 4.45 meters and an XL version with an overall length of 4.99 meters.
Easy to load thanks to its rear loading by bridge or door, the Roadster 255 Box Trailer 500 is also equipped with interior lighting and an automatic jockey wheel with handle for easy maneuvering.
Finally, parking chocks are included for optimal stability during loading and unloading operations. With the Debon TrailersRoadster 255 Box Trailer 500, you are assured of a reliable and efficient van for all your business activities.
If you are interested in purchasing the Debon Trailers Roadster 255 Box Trailer 500 van, you can contact
your local dealer
for more information. We work with a network of professional dealers throughout France, who will be able to advise you on the model best suited to your needs and offer you a personalized quote.
Roadster 500
Roadster 500 Box Trailer
Braked twin-axle van
Pullman 2: automotive-quality suspension for exceptional roadholding
Galvanised chassis with aluminium frame
Polyester deflector and roof
C500 Vue 2
Roadster 500 Box Trailer
Plywood panels covered with a protective polypropylene film
Aluminium floor guaranteed for 5 years
Impact-resistant ABS wings
Rear loading by bridge or door, easy to install
Protected recessed lights
C500 Vue 3
Roadster 500 Box Trailer
6 interior lashing rings
Interior lighting
Automatic jockey wheel with manoeuvring handle
Parking chocks
Video Debon quad
Video Pullman 2
Roadster 500 Debon trailers
Roadster 500 Debon Vue de dos
Roadster 500 Porte d'accès avant
Technical characteristics:
Total length :
4990 mm

XL version
Total Width :
1670 mm

XL version
Total Height:
2370 mm
XL version
Empty Weight :
655 kg
XL version
Interior Height :
2010 mm