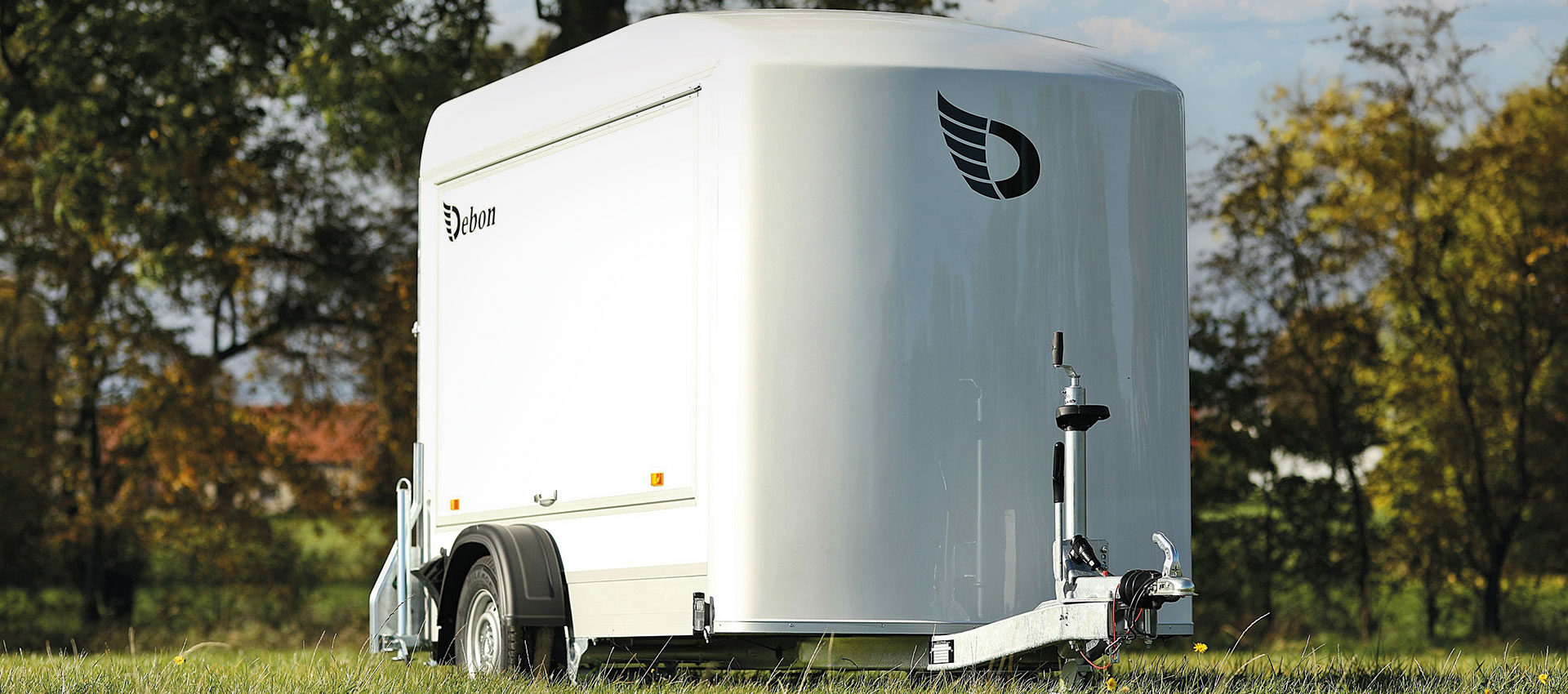 Discover the Debon Trailers 300 Roadster 255 Box Trailer van, a single axle braked vehicle with Pullman 2 suspension for a safe and comfortable ride. With a total weight ranging from 750 to 1300 kg, this van is perfect for short trips as well as long distances.
The Roadster 255 Box Trailer 300 is designed to meet all your transportation needs. It offers great storage capacity, with plenty of cargo space to carry everything you need. Whether for your business or leisure, this van is the ideal tool for transporting materials, equipment, merchandise or even camping equipment.
With its superior construction and fine finish, the Roadster 255 Box Trailer 300 is rugged and durable, withstanding the toughest conditions on the road. It is also equipped with disc brakes for added safety and a reinforced axle for better stability.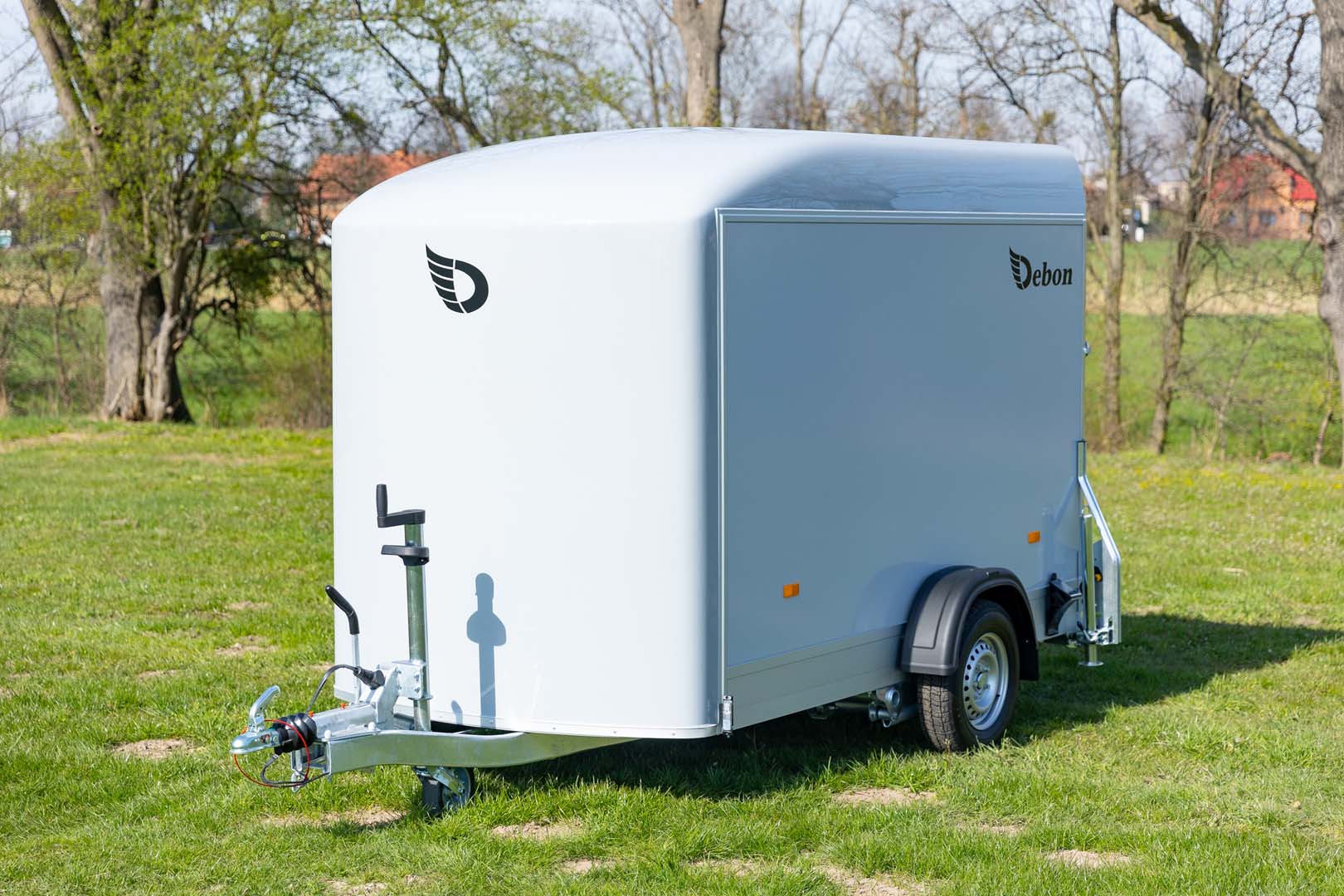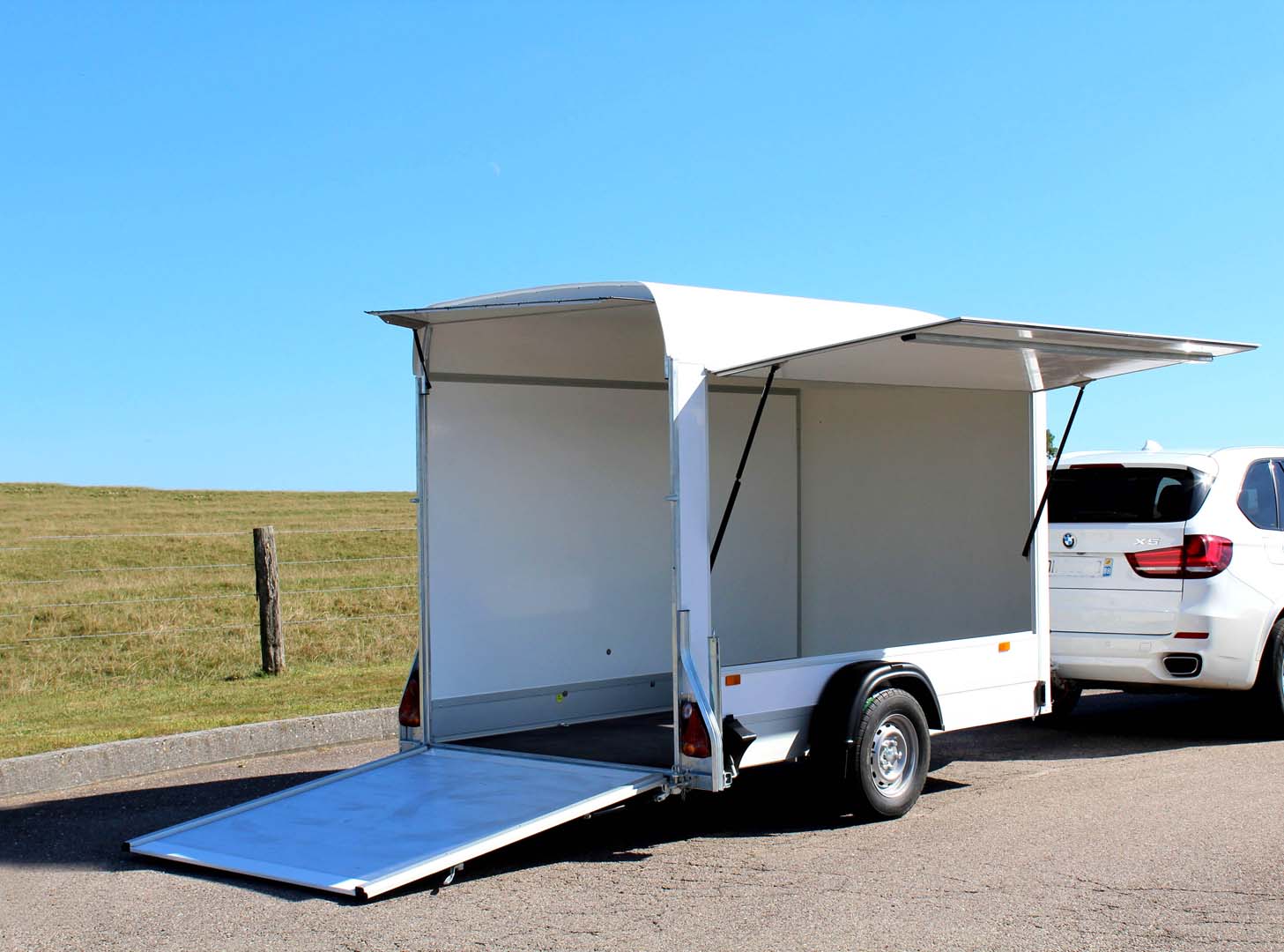 With its sleek and modern design, the Roadster 255 Box Trailer 300 is sure to stand out on the road. It is also easy to maneuver and park due to its compact size, making it an ideal choice for both novice and experienced drivers.
Please contact your nearest Debon Trailers dealer for more information and personal advice on the Debon Roadster 255 Box Trailer 1000 trailer. Our specialized dealers are at your disposal to help you choose the trailer that best suits your needs and to offer you the best options to optimize your experience.
Make the choice of versatility with the Debon Roadster 255 Box Trailer 300 trailer and make all your transports easier. Contact your Debon Trailers dealer now to learn more and get a personalized quote.
Roadster 300
Roadster 300 Box Trailer
Braked single-axle van
Pullman 2: automotive-quality suspension for exceptional roadholding
Galvanised chassis with aluminium frame
Polyester deflector and roof
C300 Vue 2
Roadster 300 Box Trailer
Plywood panels covered with protective polypropylene film
Non-slip wooden floor Impact-resistant ABS wings
Rear loading by bridge or door, easy to install
Protected recessed lights
C300 Vue 3
Roadster 300 Box Trailer
4 interior lashing rings
Interior lighting
2 stabiliser stands
Automatic jockey wheel with manoeuvring handle
Parking chocks
Roadster 300 camion de chevaux
Roadster 300 béquille stabilisatrice
Roadster 300 vue de droite
Technical characteristics:
Interior Height :
1970 mm