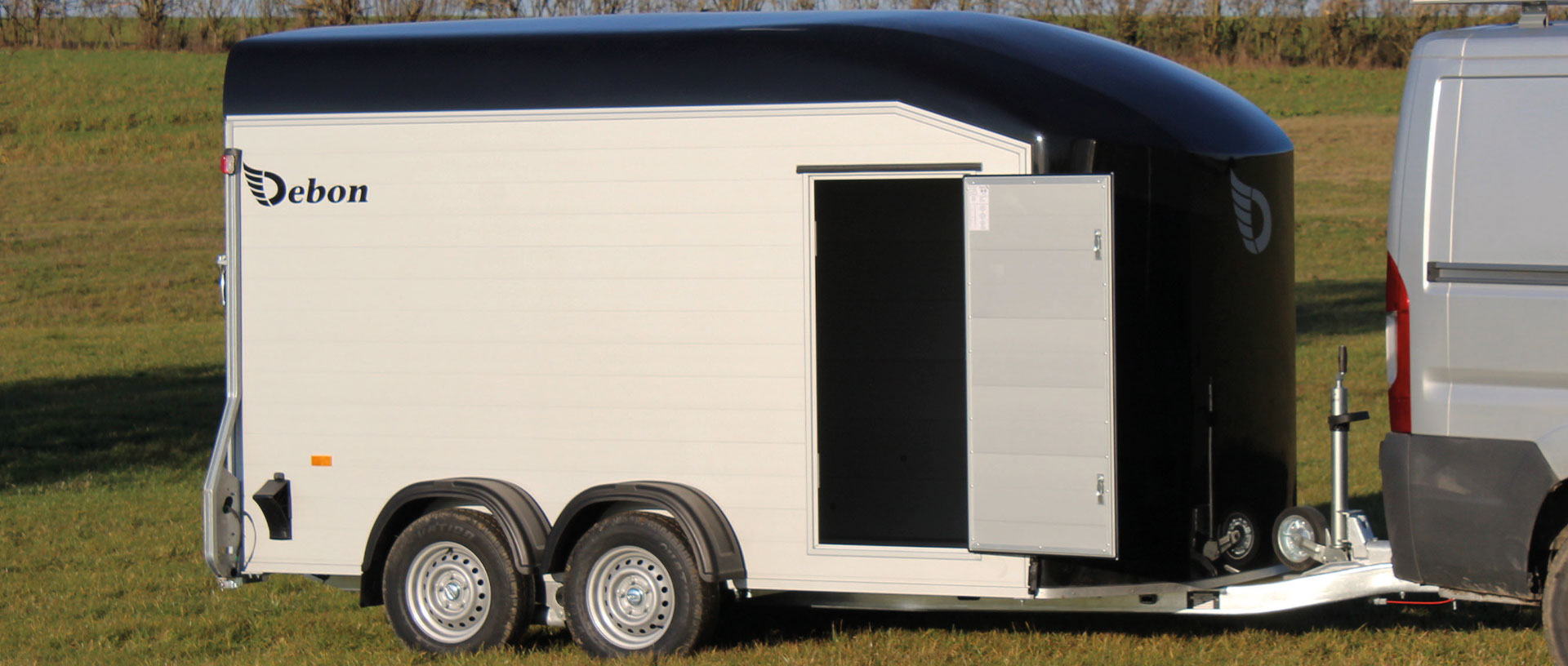 Discover the Debon Trailers Roadster 255 Box Trailer 700 double axle trailer, a braked double axle trailer designed to meet all your transportation needs. With generous interior dimensions of 3.76 m in length, 1.79 m in width and 2.01 m in height, this trailer offers exceptional load capacity to easily transport all your equipment, vehicles and goods.
Enjoy unparalleled driving comfort with the
Pullman 2 suspension
suspension, offering exceptional ride and handling. The galvanized frame, combined with an aluminum frame, ensures optimal durability and strength. In addition, the aerodynamically shaped polyester deflector and roof ensure excellent air penetration, thus reducing fuel consumption.
The aluminum walls, guaranteed for 5 years, as well as the aluminum floor, also guaranteed for 5 years, give you peace of mind regarding the quality of construction of this trailer. The side door, equipped with a key lock, ensures the security of your belongings when you are on the move.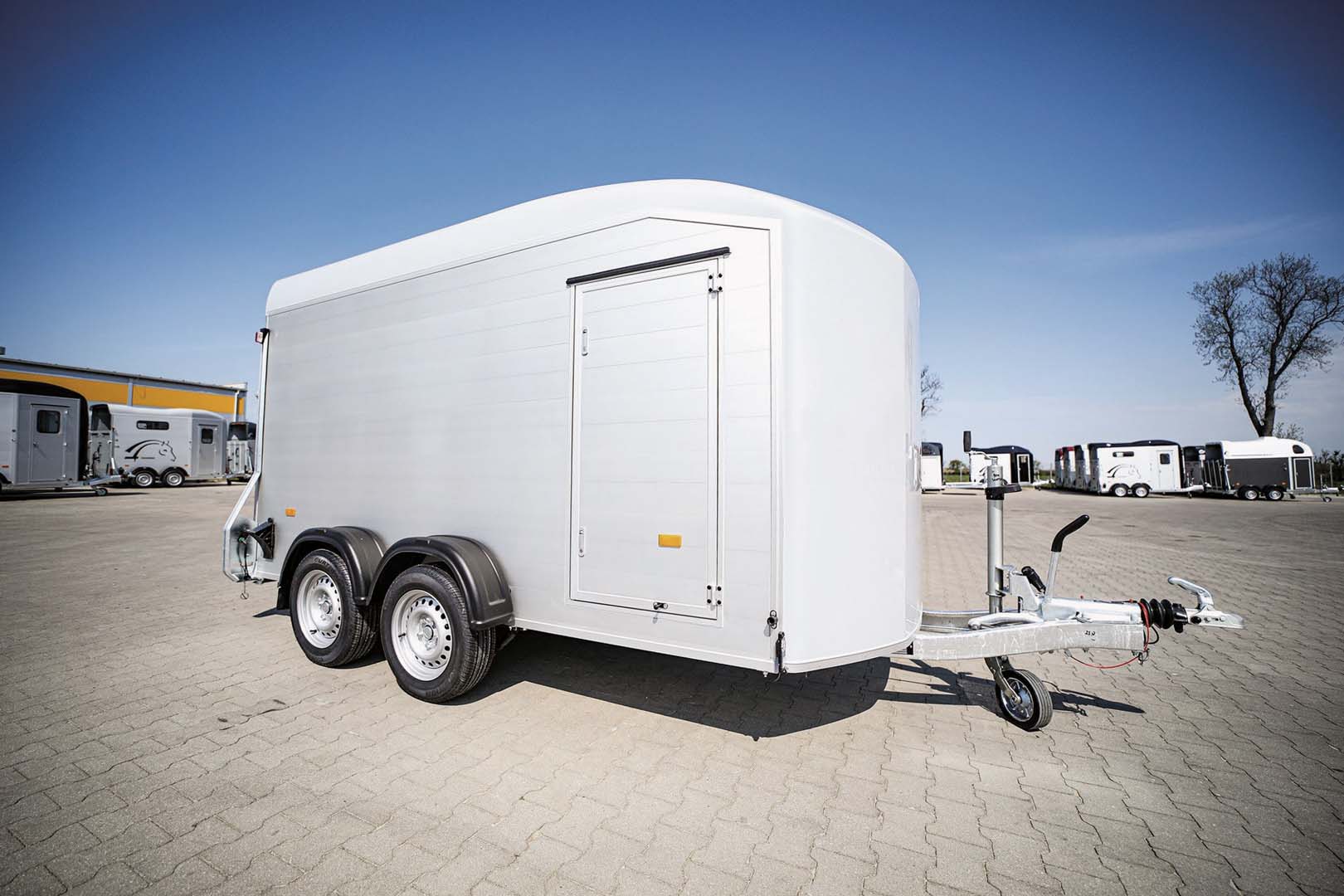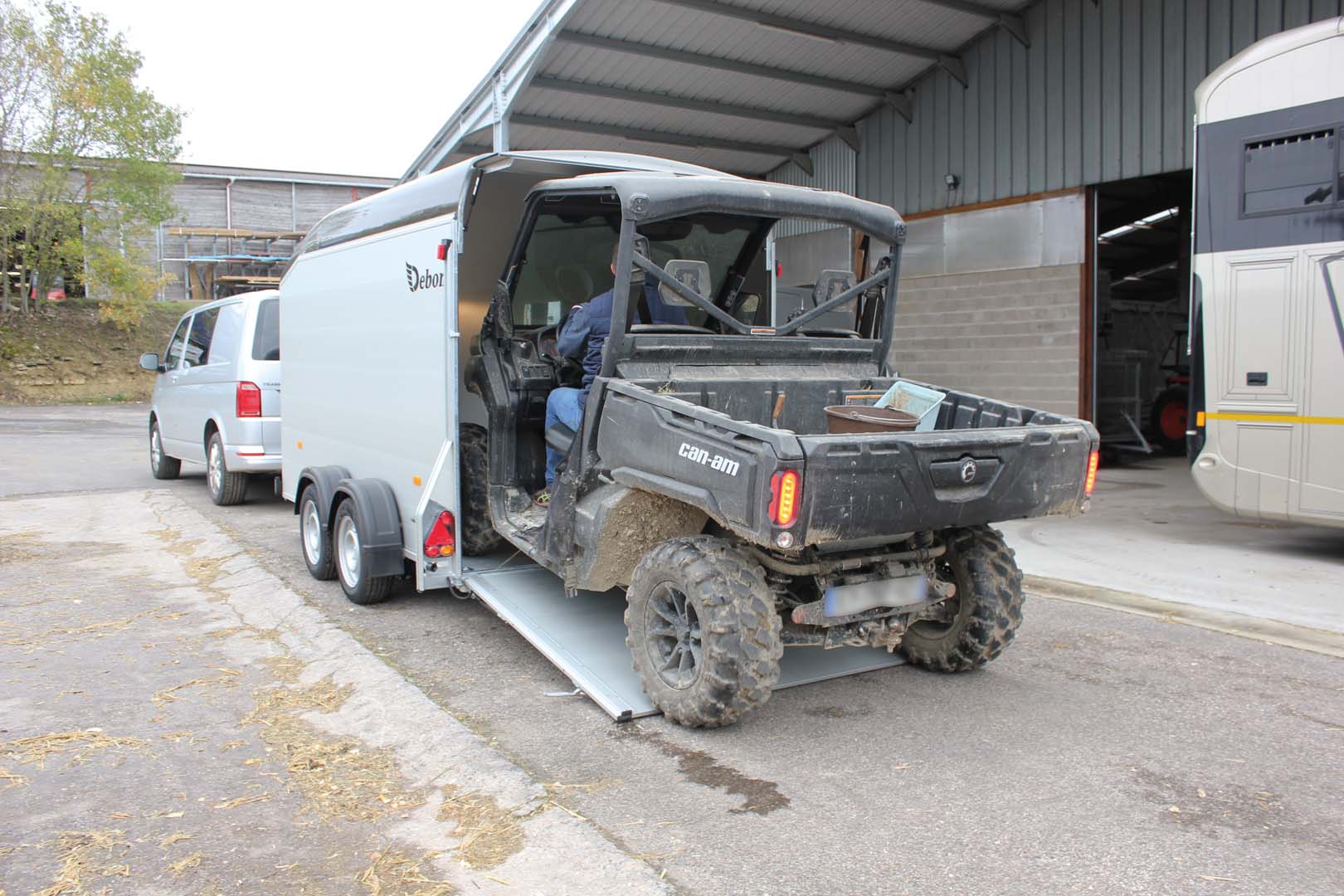 Impact-resistant ABS fenders protect your van from bumps and scratches, while the rear deck or port loading system allows you to easily load light vehicles such as bikes, quads or motorcycles. The 8 lashing rings inside guarantee a secure transport of your equipment.
Finally, the automatic jockey wheel with maneuvering handle makes handling the trailer simple and convenient. Choose the Debon Trailers Roadster 255 Box Trailer 700 van and get a reliable, high-performance transport vehicle for all your adventures, with a spacious and versatile cargo area.
If you are interested in purchasing the
Debon Trailers Roadster 700 van, you can contact

your local dealer

for more information. We work with a network of

professional dealers

in all France, who will be able to advise you on the most suitable model for your needs and to propose you a personalized estimate.
Roadster 700
Roadster 700 Box Trailer
Braked twin-axle van
Pullman 2: automotive-quality suspension for exceptional roadholding
Galvanised chassis with aluminium frame
Polyester deflector and roof
C700 Vue 2
Roadster 700 Box Trailer
Aluminium walls with 5-year guarantee
Aluminium floor with 5-year guarantee
Side door with key lock
Impact-resistant ABS wings
Rear loading by bridge or door, easy to install
Protected recessed lights
C700 Vue 3
Roadster 700 Box Trailer
8 interior lashing rings
Interior lighting
14" wheels
Automatic jockey wheel with manoeuvring handle
Parking chocks
Video Debon moto sous la pluie
Video Pullman 2
Roadster 700 Debon trailers
Roadster 700 Debon Vue de dos
Roadster 500 Porte d'accès avant
Technical characteristics:
Interior Height :
2010 mm